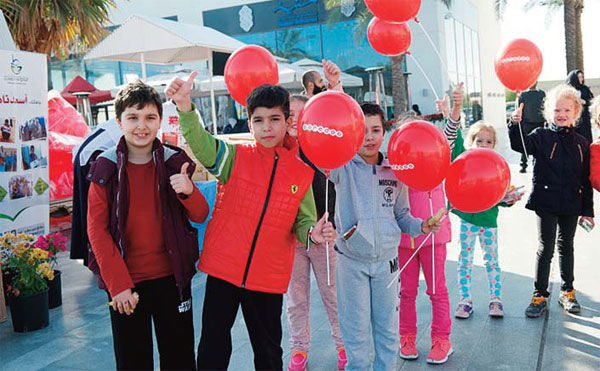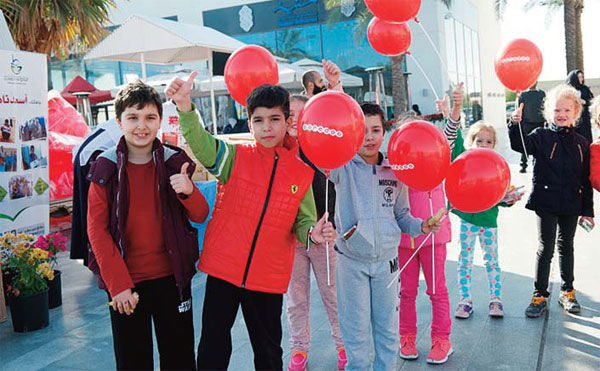 Ooredoo, the fastest network in Kuwait in 2016, held a number of humanitarian initiatives at Souq Murouj on Friday aimed to help the displaced people of Aleppo. The initiatives, organized in association with the Kuwait Red Crescent Society and Abdullah Al- Nouri Charity Organization, included a donation box for winter clothes and blankets, in addition to the "Tree of Life" initiative, where visitors can tie a message with a ribbon to the branches of a tree, and Ooredoo donates KD 1 for each message to the cooperating charity organizations.
Commenting on these initiatives, Ooredoo's Corporate Communications Senior Director Mijbil Alayoub said: "Our strategy in Ooredoo is based on deep-rooted values of caring and connecting. We are always fortunate to be working with esteemed organizations such as the Kuwait Red Crescent Society and Abdullah Al-Nouri Organization, both of whom have welcomed the opportunity of collaboration and joined hands with us promptly. We pray for the safety and wellbeing of our brothers and sisters affected by the crisis in Aleppo."
The Murouj Souq includes local farm produce, artisanal food products and crafts, with a 'street food' section aimed at highlighting the culinary diversity of Kuwait's local food community. The market also offers a section dedicated for children's activities. It will be held on weekends, once a month until March 2017.
In a statement about this participation, Ooredoo Kuwait stressed its commitment to supporting local businesses and entrepreneurs, especially through this engaging project.
This sponsorship comes in tandem with the company's social responsibility strategy, which in turn is based on the core values of Ooredoo, of caring, connecting and challenging. Ooredoo is a strategic partner of this event. Updates about the market can be found on Murouj's official Instagram account @muroujkw as well as our Instagram account @OoredooKuwait