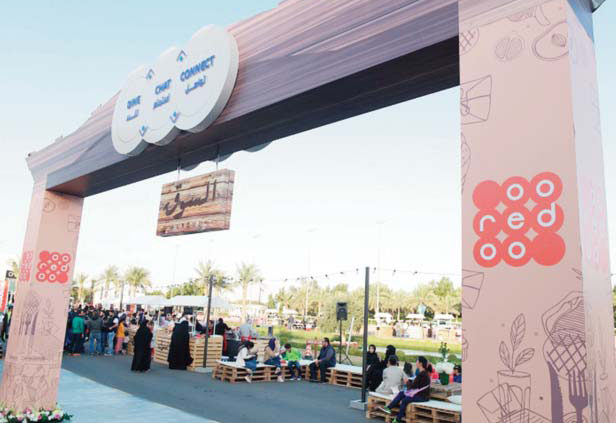 As a strategic partner to support young business owners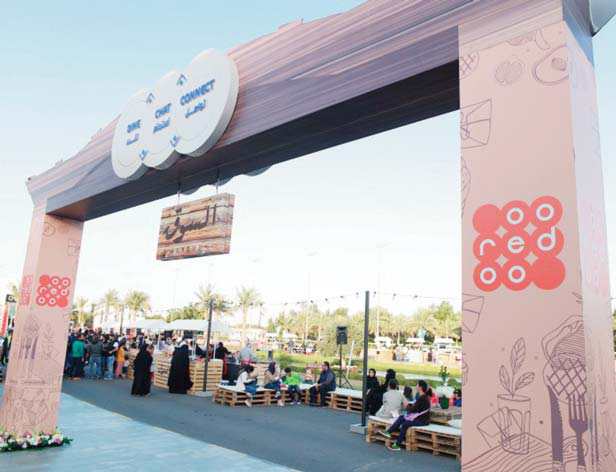 KUWAIT: Ooredoo, the fastest network in Kuwait, is proud to continue its support for Souq Murouj, a youth and entrepreneur market that includes local farm produce, artisanal food products and crafts, with a 'street food' section aimed at highlighting the culinary diversity of Kuwait's local food community. The market also offers a section dedicated for children's activities, and takes place once a month in Murouj.
January's market was held last Saturday. In a statement about this sponsorship, Ooredoo Kuwait underscored its commitment to supporting local businesses and entrepreneurs, especially through such engaging projects that shed light on the efforts and participation of young entrepreneurs. This sponsorship comes in alignment with the company's social responsibility strategy, which in turn is based on the core values of Ooredoo, of caring, connecting and challenging.
Unlike many outdoor markets, Souq Murouj curates a diverse collection of vendors that sell more than just food and produce. Among the participants in the market last Saturday is Bader Al-Nasser, the founder of Integra Kuwait (@integrakw), a smart homes solution business that uses the latest technologies to help users monitor their homes, control devices, and save electricity through sensors that automatically turn off lights. Al- Nasser said that partcipation was high, and that interacting with customers visiting the venue provided a good opportunity to network with clients.
Enas Al-Yaseen, founder of Saparadise (@Sparadise_kw), a ladies-only spa, also had a booth in last Saturday's market. She lauded the organization of the market, which she said witnesses good participation for the second consecutive market.
Through her booth at the market, she was able to sell hair and skin care products, in addition to vouchers for services at the spa. Ooredoo is a strategic partner in Murouk Market. Updates about the market can be found on Morouj's official Instagram account @muroujkw as well as our Instagram account @OoredooKuwait.