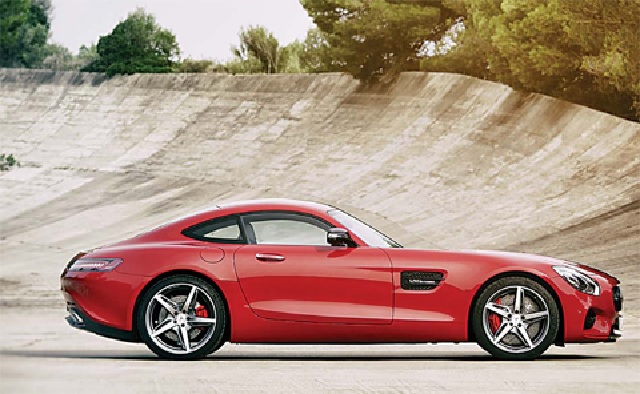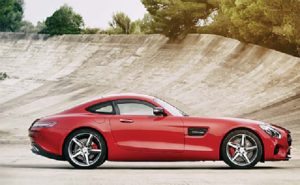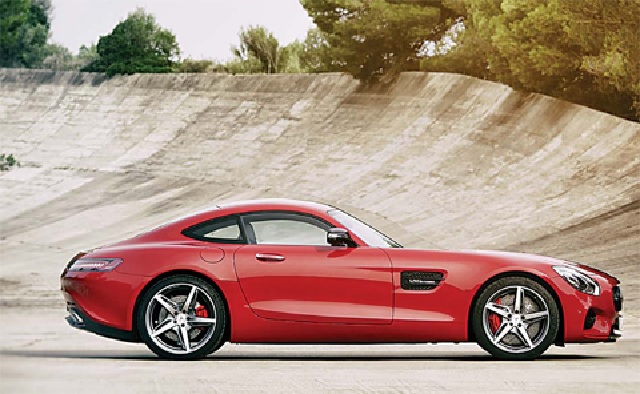 KUWAIT: Mercedes-Benz fans can prepare themselves for adrenaline and excitement as A R Albisher and Z Alkazemi Company confirms its participation in its eighth consecutive GulfRun Car Show. Taking place from 10 – 12 March at a new outdoor location, Murooj – Sahara golf club, the GulfRun Car Show is part of the annual GulfRun motorsport event which seeks to bring together car and automobile racing lovers.
Established in 2005 by a group of passionate young Kuwaitis, GulfRun has developed into a complete season of motorsport activities that include the 12hr and 24hr Karting Endurance races, the GulfRun Car Show, GulfRun Race in Bahrain and the GulfRun Racing Academy, with the aim of educating drivers on the correct techniques and training in a professional, controlled environment.
Labelled the premier car show in Kuwait, the auto exhibition showcases a range of the latest and most exotic sports cars alongside race cars participating in the 11th GulfRun race that takes place on 17-18 March in Bahrain international race circuit. Mercedes-Benz will have two of its dream cars on display this year – the Mercedes-AMG GLE 63 Coupe and AMG GT. Also available for on spot test drives will be the GLE and GLC SUVs. Visitors registering for test drives will go in the running to win one of five spectacular weekend test drives of the Mercedes-Benz vehicle of their choice.
"GulfRun has become one of the most anticipated auto events in Kuwait, and this year is shaping up to be another exceptional edition. Our customers will have the chance to appreciate, test drive and learn everything they need to know about our beautiful motor vehicles. It's also a special opportunity for us to showcase the Mercedes-AMG GLE 63 Coupe and AMG GT," Michael Ruehle, CEO of Abdul Rahman Albisher & Zaid Alkazemi Company
Visitors will be assisted and have their questions answered by a team of knowledgeable sales consultants at the Mercedes-Benz stand. For lovers of speed, the new AMG GT S is the second sports car developed entirely in-house by Mercedes-AMG. Its newly developed AMG 4.0-litre V8 biturbo engine underscores the hallmark AMG driving performance, combining driving dynamics and first-class racetrack performance with superb everyday practicality and efficiency that sets new standards in the segment.
The first sports car engine with internally mounted turbochargers ("hot inside V") and dry sump lubrication is configured in two output ratings, with the GT S launch model having an output rating of 375 kW (510 hp).
Its interior design embodies maximum emotion and sensual purity. Radically low, sporty proportions create a unique sense of spaciousness. Clearly drawn components and their authentic materials underscore the dynamic character and create instant excitement: anyone opening the door discovers an exciting interplay between the deep, sloping dashboard and a dominant, arched high centre console, a design which evokes emotions and impresses with its perfection.
Also sharing the spotlight at GulfRun, the all-new Mercedes-AMG GLE 63 4MATIC Coupé is an exciting interpretation of a four-door SUV coupé that combines the sportiness of a coupé with the strengths of an SUV.
Exceptional agility, distinctive engine sound and typical sports car acceleration are united with poise, assurance, tremendous pulling power and perfect traction. Its avant-garde exterior design and exclusive interior adds to its stand-out appeal – a unique creation for those looking for an all-round vehicle with high-performance technology and an emotional design.
The all-new GLE 63 4MATIC Coupé comes with a powerful, hand-built AMG 5.5-litre V8 biturbo engine and a wealth of AMG-tuned enhancements that add unrivalled performance to its sleek coupé styling and commanding SUV strength.
GulfRun Car Show 2016 takes place from 10 – 12 March at Murooj, Sahara Golf Club,Kuwait. Visit the Mercedes-Benz stand to avail your free test drive.