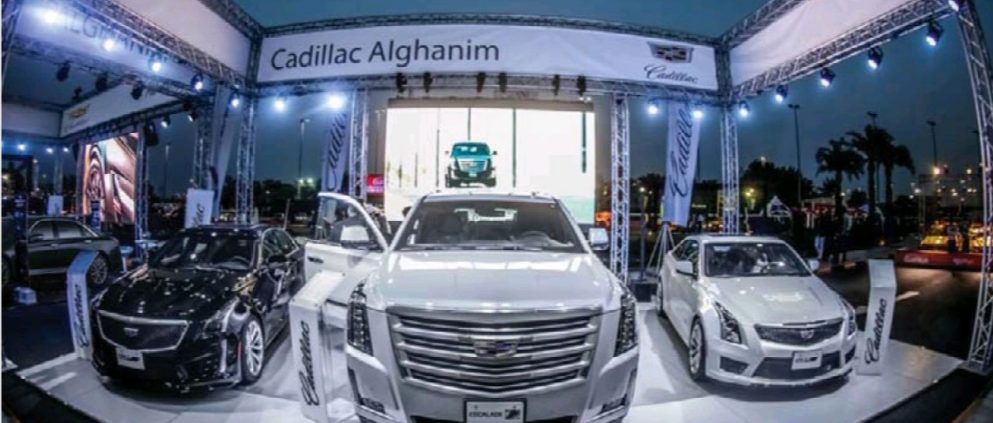 Escalade Platinum Edition, ATS-V and CTS-V showcased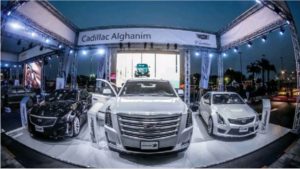 Yusuf A Alghanim & Sons Automotive, the sole distributor of Cadillac vehicles in Kuwait, continues to participate in interactive events that offer fans and customers alike an exclusive look to the luxurious world of Cadillac. Among the latest of such offering is Cadillac Alghanim's outstanding participation in the Gulf Run event, which took place at Murouj, from the 19th to the 21st of January. Attendees were welcomed to visit Cadillac's stand and marvel at the rangetopping Platinum Collection of the Escalade, and the brand's inaugural luxury performance cars, the Cadillac ATS-V and CTS-V.
The Escalade Platinum Collection is designed to provide passengers with unsurpassed comfort and convenience. Heated and cooled 18way power front seats are standard, and include a massaging function on the driver's seat. A pair of seven-inch LCD screens, embedded in the front head rests, supplement the overhead 9inch screen, while a cooled center console compartment can keep chilled beverages handy. Platinum models also include premium floor mats and Platinum-branded door sill plates.
The Escalade adds even more sophistication, with advanced technology and hand-tailored craftsmanship, differentiating itself from other luxury SUVs; in addition to a powerful 6.2L V8 with Active Fuel Management, Spark Ignition Direct Injection (SIDI) and Variable Valve Timing (VVT), which also includes aluminum block construction.
Meanwhile, the ATS-V is the first-ever in its segment – offered as a coupe and sedan – to introduce class-leading twin-turbocharged power and a comprehensive suite of design and performance systems, expanding the ATS product line and advancing the V-Series legacy with its first turbocharged entry. Rated at a SAE-certified 464 horsepower (346 kW) and 445 lb-ft of torque (601 Nm), the twin-turbocharged engine is the segment's highest-output six-cylinder and enables 0-60 performance in 3.8 seconds and a top speed of 189 mph. It is backed by a sixspeed manual – with Active Rev Match, no-lift shifting and launch control – or a paddle-shift eight-speed automatic transmission featuring launch control and Performance Algorithm Shift.
Building on the V-Series legacy and leveraging the strength of the award-winning CTS architecture, the Cadillac CTS-V is considered the most capable V-Series ever: A luxury sedan with sophisticated road manners and unprecedented performance, with true track capability straight from the factory. Backed by Cadillac's paddle-shift eightspeed automatic transmission featuring launch control and Performance Algorithm Shifting, the CTS-V is powered by a new supercharged 6.2L V-8 engine SAE certified at 640 horsepower (477 kW) and 630 lb-ft of torque (855 Nm).
Premium care program
Yusuf Ahmed Alghanim & Sons Automotive's showcases the company's commitment to enhance customers' unique Cadillac experience by offering customers peace of mind with a comprehensive insurance program. In addition, all Cadillac owners will enjoy service and maintenance for four years or 100,000 km, warranty for 4 years or 100,000 km, 24-hour roadside assistance anywhere in the Middle East for four years (unlimited miles) plus a courtesy transportation and a replacement vehicle upon availability.
Adding to the luxury experience, Cadillac offers its customers in Yusuf Ahmed Alghanim the highest quality of services. The service center is equipped with a large variety of the most advanced equipment operated by a team of skilled professionals and effective consultants who ensure timely service.
Visit Cadillac Alghanim showroom today at the Fourth Ring Road next to Safat Alghanim. For more information, please call 24969000.